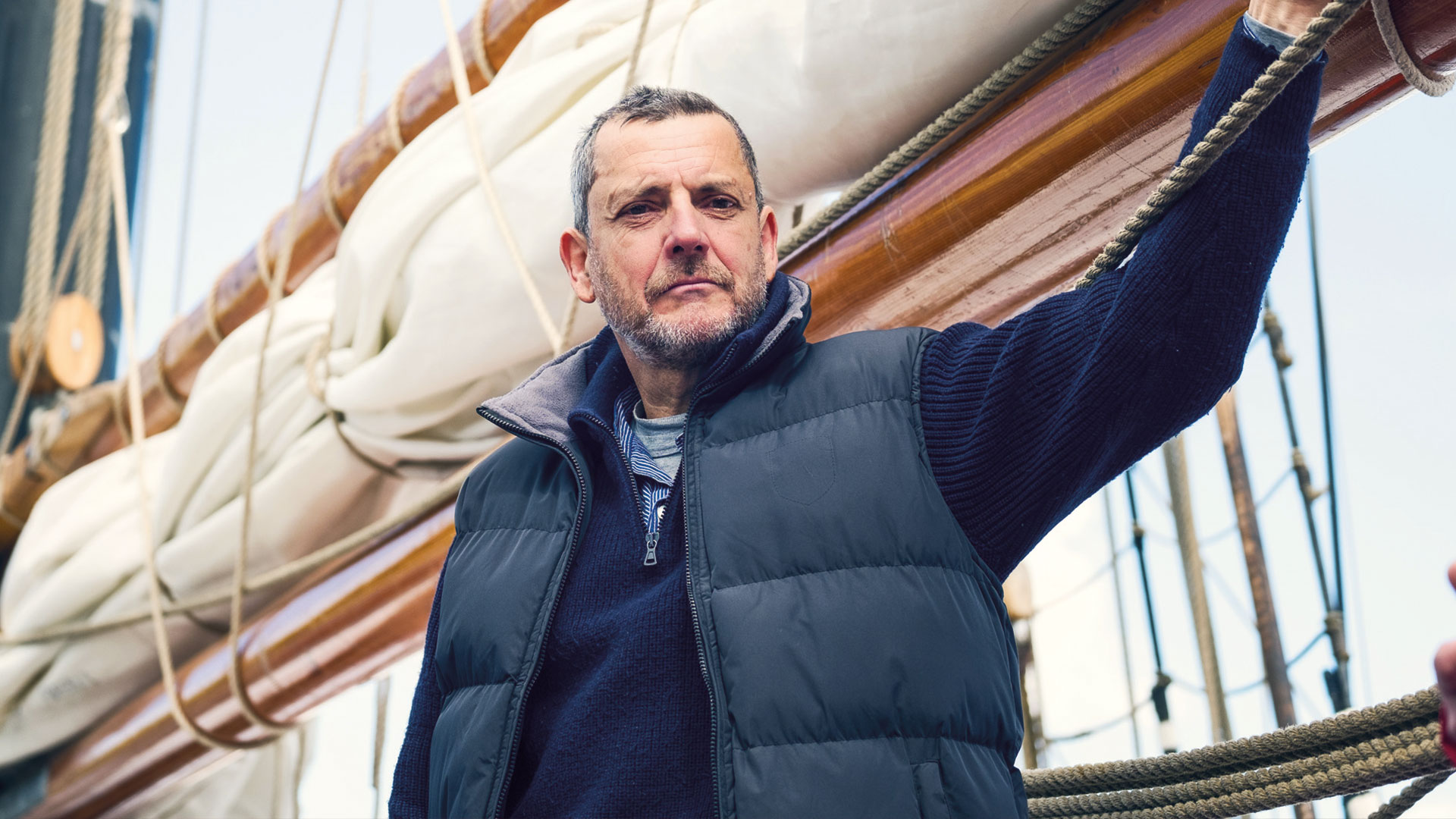 "Rum predigen und Wein trinken"
13. July 2020
"Good whiskey can be produced anywhere"
13. July 2020
INTERVIEW JULIA NOURNEY
Whether whisk (e) y, R (h) um, grappa, fruit brandy or gin: When it comes to spirits, nobody can fool Julia Nourney. The internationally active expert has been in the business for over 25 years and develops gin and other high-proof beverages.
T

he independent spirits specialist advises and accompanies her customers during manufacture and production, regularly gives workshops, is a jury member at international spirits competitions and has already been recognized for her work several times around the world. This year she is back at the BOTTLE MARKET - with a new gin that she has created. The gin luminary explains to BOTTLE magazine how to find the right gin for yourself, what needs to be in a good gin and what tonic water has to do with malaria.
BOTTLE: Gin, Whisk (e) y or R (h) um - what do you prefer to drink?
JULIA NOURNEY
: I can't give that general an answer. It always depends on the time of year or my mood.
And what about a nightcap after work?
If you deal with spirits all day like me, you get fed up with it (laughs). But yes, sometimes I have a glass of gin and tonic to put my feet up and come down after work.
What can you go wrong with drinking gin?
Nothing at all. There is no right or wrong, it's just individual. I think you should always drink the way you like it - and that goes for all spirits. For example, there are people who like to drink gin without ice, rather warm and pure. My God, then that's how it is. Personally, I like it with ice because it's so refreshing.
And how do I recognize a good gin?
What tastes good is good. Consumers shouldn't let themselves be influenced by all the labels on which it says, for example, that there are 80 botanicals, i.e. flavouring additives, in the gin. They can't even taste the 80 anymore! That's just marketing. With all the gins I've developed so far, I've never had more than 15 botanicals.
Keyword botanicals: Are there any limits to creativity, or can I really put everything into my 'Ginn'?
There are some very daring botanicals that manufacturers try to shine with, but that don't make sense. "Ant Gin" comes to my mind. Manufacturers work with Australian or South American giant or fire ants. I don't know if I have to have that in my glass (laughs).
Which botanicals have to be in the gin?
There are a few that are hard to do without. Clearly - Juniper: You can't do without it, otherwise it's not gin either. Then the coriander: It complements well and gives the whole thing a very nice balance and complexity and, finally, the citrus fruits. I'm a big fan of fresh citrus fruits, but - only of the peel! They make gin fresh and good. There is always cardamom in my gins because I think it gives the gin a very special flavor. And very important: no gin without a green element!
Which one could it be?
For example lavender, lemon balm, mint. They make the gin rounder and more complex. There are two botanicals that you definitely cannot do without: the angelica and violet roots. Your tasks are of a technical nature. Angelika combines the aromas of botanicals, violet root ensures that the gin does not evaporate in the glass. These are the minimum botanicals that you need. But you can also give the whole thing your own regional and individual note. A gin producer from Oberursel, he's a forester who fetches nettles from the forest. An Irish customer likes to use sea fennel from the rocky beaches on the southern coast of Ireland. These are so-called signature botanicals, which reflect the personality of the manufacturer or the particularities of the region.
How do I find the right gin for me?
Just try it. Go to a specialty store and buy three different bottles of gin of different strengths. Take, for example, a distilled gin, a London Dry, and then maybe another one with colour and sweetener. Also get three different tonics, a lime, an orange, a grapefruit and ice. And then you can play a wonderful game of 3x3 and you'll be busy with it for a long time (laughs). Now you can try which gin with which tonic and which garnish, i.e. piece of fruit, suits you best.
Is garnish a must?
There are some gin purists who say: "I won't put something like that in my glass!" That's okay. But there is no right or wrong. Personally, I am a garnish fan because for me it represents the third dimension in gin. I personally find the lemon a bit hard as such, because it dominates the taste. For example, when I get a Gordons with Goldberg tonic and lemon on the plane, I always get upset. I don't need the Gordons or the Goldberg, because I can suck the lemon straight away.
It is said that you should keep your hands off the "coloured", i.e. green, pink, yellow gin: Why?
The problem with coloured gins is that the colours are rarely natural, but mostly artificial. In addition, these gins are often sweetened. A large wave of such gins is currently spilling over to us from Great Britain. There are many who like it that way. For me, however, this is no longer a real gin, but rather a 'flavoured vodka', as the juniper note can no longer be tasted so clearly. And according to the legislation, it has to be clearly dominant for the gin to be able to call itself that.
How is gin made?
There are different methods, the simplest being the 'compound gin'. You take clear, high-percentage neutral alcohol and dilute it to 40 to 60 percent. Then you mix in the juniper berries and botanicals, let the whole thing steep for a while, separate the liquid and the botanicals and then you basically have gin. This is the simplest form of production. This gin doesn't look particularly nice, is yellowish-brownish dirty and has the lowest quality level. The Americans also call it Bathtub Gin, or bathtub gin. This also shows us how gin is often made in the USA: Put schnapps and botanicals in the bathtub, stir, wait a little, sip (laughs). If you don't separate the liquid and botanicals, but distil them together, then only add water to dilute and no sugar, the distillate can be called London Dry Gin.
Is it an advantage that gin doesn't need a lot of time and space to mature like whisk (e) y?
That is the big advantage of gin! That's why there are so many producers. You can put products into the bottle in two or three weeks without having to wait at least the prescribed three years to be allowed to call the product whisk (e) y, as is the case with whisk (e) y. Gin will be ready for the market in a few weeks.
How do you find the right components for a new gin?
It is always very different. First I get to know the customer and the region before I start creating a recipe. I find out what the customer wants, what he likes or dislikes, then I look at the regional characteristics.
"I think you should always drink the way you like it - and that applies to all spirits. "
How long will it then take you to develop a new recipe?
Between four and ten days. First I test the individual botanicals that we have decided on in a small sample still to see whether they taste good at all. Sometimes customers want a very special plant from their region, perhaps a famous thistle or a rare flower, which might not go well with the gin at all. If the first test run was good, it goes to the large pot still. Then I taste it together with the customer and thus find the way to what he imagines. Until then, there is a lot of trial and error: try it out and make small changes.
What is the difference between blended gin and conventional gin?
The blended gin belongs to the "Distilled Gin" category and, for me personally, has the highest quality level. Because in blended gin, the botanicals are processed individually, and only when they are best. They are not first dried and stored in the jute sack for six months, but processed directly when they are still fresh or ripe. For example, citrus fruits are best in winter and herbs or flowers are best in summer. The distiller then only adds the individual distillates together according to a fixed recipe when he has to fill a gin again. Many German fruit distillers also make whiskey today - can you also make gin with the stills? Of course. The German fruit distillers, especially the smallest distillers, usually have small stills that are 150 litres in size, and that's a great size for gin! These are hybrid stills that have a copper kettle at the bottom for the liquid to be distilled, and at the top, instead of a helmet, as is known from whiskey stills, a distillation column with three floors.
The gin hype seems unbroken. In which the direction is the market developing?
If I could look into a crystal ball now (laughs). I think that there will be even more specializations with regional characteristics in the coming years. In this respect, there will still be a whole lot of new gins that will be characterized by special botanicals and marketing ideas. At the same time, I believe that gin is being watered down more and more - in the truest sense of the word. Because there will be more and more gins that are sweeter and fruity, in which the juniper will then hardly be tasted and that does not correspond to the gin tradition. As already said: For me this is coloured and flavoured vodka, but not gin. So I don't need that (laughs).
Do you have a drink tip for our readers?
Personally, I really like gin cocktails and I think gin is a great spirit to mix. Anyone who likes to drink gin and tonic should go in the direction of a 'Basil Smash' or try the 'Negroni'. Basil Smash is a cocktail made from gin, lemon or lime, sugar syrup and basil. Mix the Negroni with a few ice cubes, gin, red vermouth and Campari and garnish with half an orange slice. There are so many ways to play ...