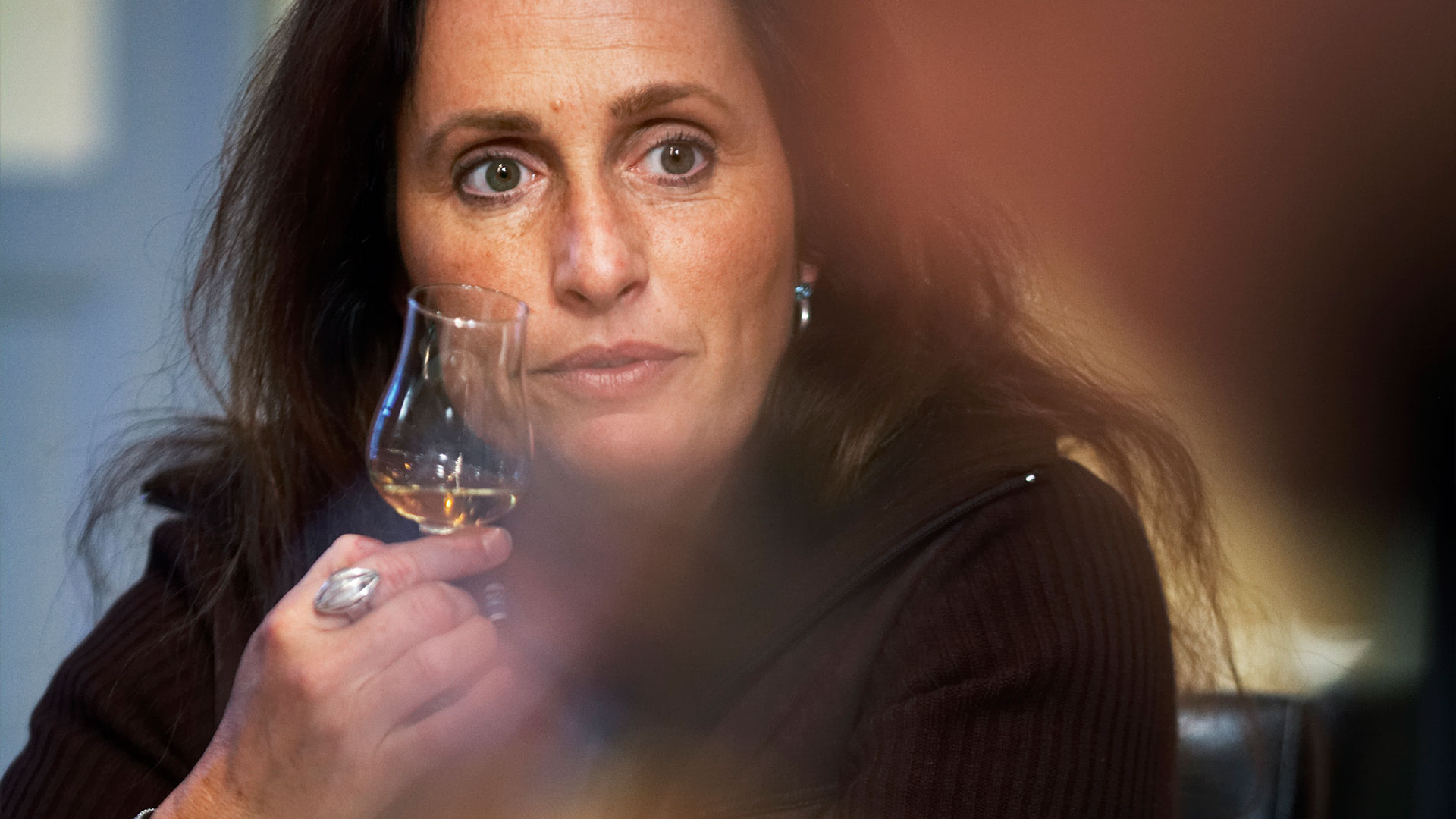 "Scandinavian whiskey: only the best will survive"
8. April 2020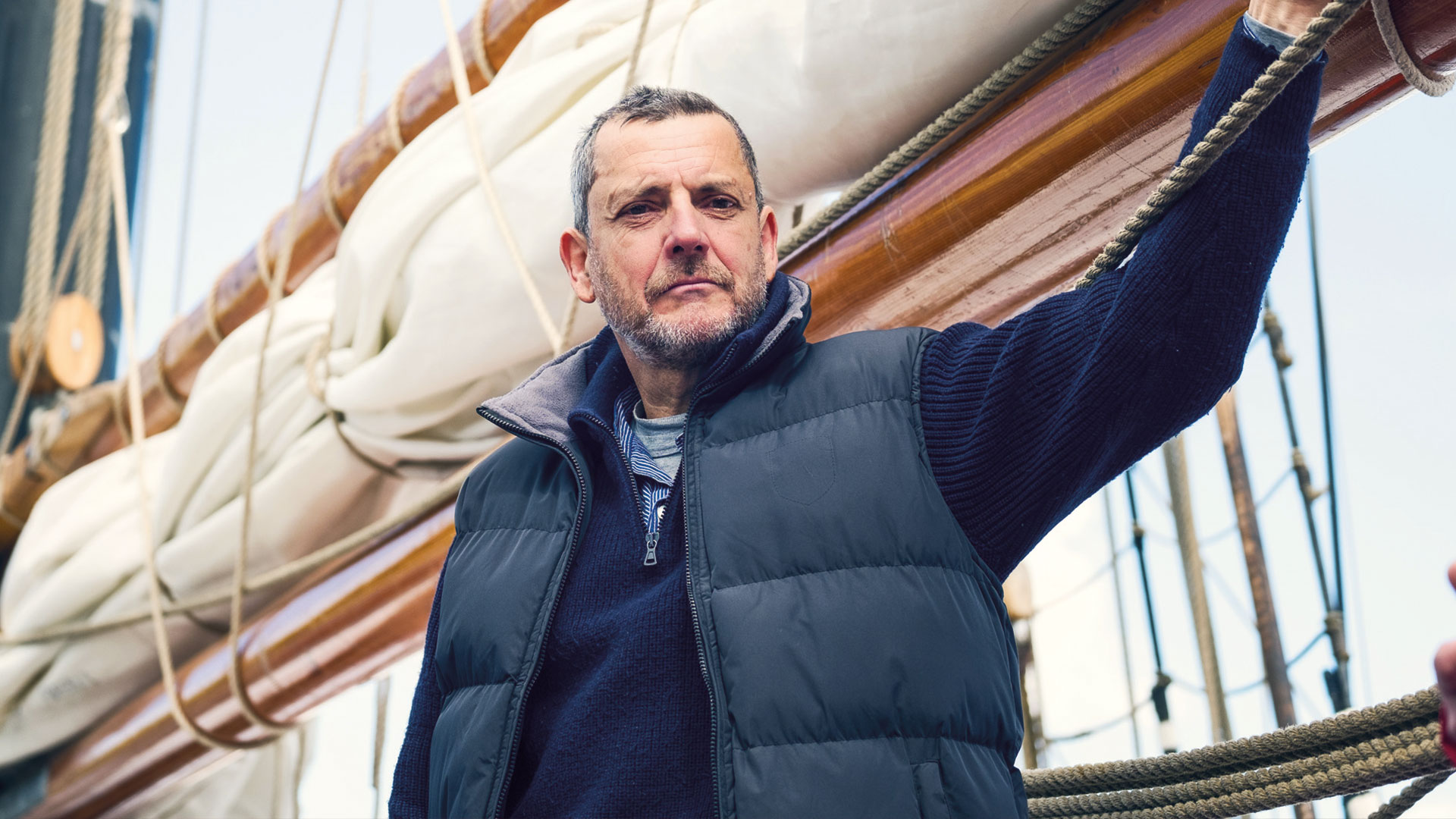 "Rum predigen und Wein trinken"
13. July 2020
INTERVIEW MICHAELA HABBEL
Even as a baby she crawled around in a distillery. She distilled for the first time when she was six years old. She has known the industry and spirits since childhood: Michaela Habbel is a fourth-generation distiller and managing director of the "Destillerie & Brennerei Heinrich Habbel" and president of the German Whiskey Distillers Association.
T

he 30-year-old business economist tells BOTTLE magazine how German whiskey is doing nationally and internationally, how the target group has changed and what the choice of the right type of whiskey has to do with buying from the bakery.
BOTTLE: Ms. Habbel, what do you like about whiskey?
MICHAELA HABBEL:
I think whiskey is a product that arouses a lot of passion. A distiller spends at least three years and one day with his product due to the legally prescribed maturation period. You literally develop a relationship with your distillate (laughs).
When did you drink your first whiskey?
When I was 21 years old. It was a twelve-year-old Bowmore, a lightly peated whiskey.
And?
A beautiful product with an incredibly beautiful variety of flavors. The Bowmore is very multifaceted and beautifully combines the taste of the grain, the wood and the peat. Personally, I like peat.
What is special about German whiskey?
In Germany we make the whiskey in manufactories. This is a major difference to the large, industrially produced spirits such as in Scotland, USA, India or Taiwan. There are huge systems with 200 to 300 barrels that are emptied in a huge channel and the spirit runs from there into the bottle filling system. We do not have any automatic filling lines, it is still filled by hand, these are all very small batches and single-barrel fillings.
If the manufacturers only produce very small editions, can they keep up with the demand?
The demand is much greater than the capacity. The market is swept clean quickly. This is of course a luxurious problem. We bring a product out and it sells out after a few weeks. Accordingly, the distilleries have invested a lot and massively increased their capacities for the next few years. We have also developed processes that enable the distillates to mature more quickly.
What do they look like?
In Germany, and that's typically German, we take a more technical approach and think about which distillation process we can use so that a five-year-old whiskey tastes like a 15-year-old Scottish one. Reinforcement columns are connected to the pot stills. You have to imagine it like a tower with a lot of floors in it. The number of floors can vary. This gives us the opportunity to burn a little more finely and to prepare the distillate in such a way that it no longer needs as much storage.
Is there a difference in taste?
No. This only saves us barrel storage for a few years. When was whiskey first distilled in Germany? The first attempts were made in the 18th century. The Steinwälder house distillery Schraml from the Bavarian Erbendorf dealt with whiskey. Only from the 80s onwards was it allowed to distill pure single malt from the pure raw material malt in Germany. That's because it was previously not permitted otherwise under monopoly law. The "Blaue Maus" was the first distillery to distill a German single malt.
That was actually not that long ago.
This also shows that we are still in our infancy. We have now slowly grown out of that. But the distilleries have done a lot to achieve this. At the very beginning we still distilled as much whiskey in Germany as evaporated at Glenfiddich. This is of course no longer the case.
The German whiskey distillers originally come from the fruit distillery. What distinguishes the stills of a fruit distillery from the classic whiskey stills?
The shape and the reinforcement columns. The shape of the stills of a fruit distillery is somewhat pear-shaped and the Scottish pot still is rather very bulbous at the bottom and then tapers like a gooseneck at the top.
Does that have an impact on the taste?
Opinions differ. As the manager of our distillery, I had a whiskey distillery built especially because I can't get such ideal distillates with my fruit distillers as I can with a pot still, for example. But there are many fruit distillers who only have one system and say: "I know my distillery so well, I just have to adjust it, then remove a few more trays from the column and in the end I have the same result."
"In Germany we do not produce whiskey industrially, but in manufactories ." < / em>
Speaking of taste, which types of grain are used to make whiskey in Germany?
Basically everything that the local fields produce and of course what does not stand in the way of the EU spirits regulation. Corn, spelt, oat malt, rye and wheat are distilled in the German stills. But also original grains such as emmer or einkorn.
How does whiskey made from original grain taste?
Grainier, more breadier. When people ask me what the difference between a rye, malt or wheat whiskey is, I compare it to buying bread at the bakery: If you buy rye bread, you prefer it stronger and more boyish, I would recommend a rye whiskey. If you prefer a wheat bread, you will probably like a mild whiskey more, and if you like it a little sweeter, is in good hands with malt, because malt always has a natural sweetness. This is a good donkey bridge to get started.
How is German whiskey doing on the world market?
It hasn't arrived there yet. We have around 200 factories here, which is much more than in Scotland, there are around 130 there. Nevertheless, we currently have a world market share of 0.4 percent.
Why is that?
The production capacities were not available before and have only increased in the last six years. For comparison: In Germany, whiskey is produced in manufactories, as mentioned above. We only have 300 liter systems here. In Scotland, on the other hand, several thousand liters of pot stills run in the distilleries. Of course, that way we cannot produce in Scottish quantities. In addition, whiskey is a product that takes time, and so we need time to distribute it. That is why the world market is of secondary importance for the German distillers for the time being.
It is said that German whiskey is an outsider - even on the German market?
From my own experience I can say that it was very, very difficult for German whiskey to assert itself in Germany at the beginning. Now it's the absolute opposite. The people are incredibly open. Today we have a completely new class of consumers for German whiskey. Many of them are young people, especially women.
How did that come about?
We German distillers not only use the types of grain known for whiskey such as barley or rye, but also wheat, for example. Wheat is naturally milder and gives us the opportunity to bring out a mild product. This in turn enables us to reach completely different target groups with our German whiskey. It is now the case that Scotch lovers and long-time residents of the industry take German whiskey really seriously, because the quality has improved massively in the last ten years.
You said the target group has gotten younger. What distinguishes them?
Younger whiskey lovers want a product from their region, if you will, a piece of home. For them, sustainability and regionality are in the foreground. But that is also the spirit of the times. In addition, they are more concerned with the product. We are also feeling this in the spirits industry.
To what extent?
The trend is that consumers want to know what they are consuming and what is behind the product. To do this, they visit distilleries, want to see the ingredients, how they work there, speak to the chief of distillery on site - they want a face to the product. They read and get information, attend trade fairs and tastings. For them, whiskey is not just something they drink. There's a whole culture behind it. This is typical for the younger target group.
So it's not about "getting wasted"?
No! Quality is very important to them. They would rather pay more money for a bottle than for a whole box with which they can "black out". Whether young or old: whiskey is increasingly being perceived as a luxury food and that is also what we German distillers want. We put a lot of effort into the distillation, let the spirit mature over years, barrels are not only used once, there is a very sustainable barrel management behind it.