"The world of rum is a world of pirates"
8. April 2020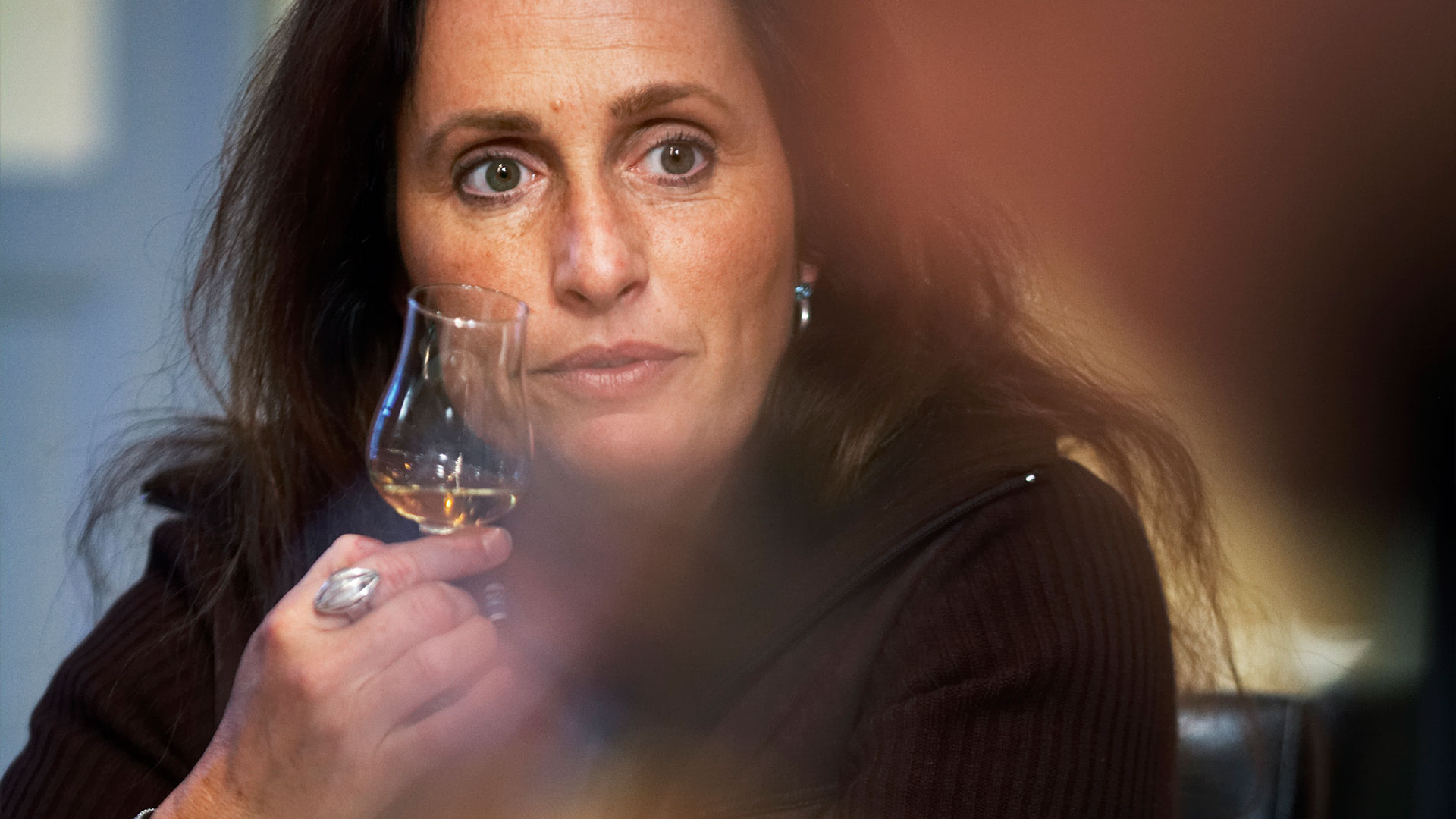 "Scandinavian whiskey: only the best will survive"
8. April 2020
INTERVIEW JOHN GLASER
Originally John Glaser wanted to become a winemaker, but a mentor dissuaded the American: He would then only be at the end of a long line. So Glaser was drawn to the wine industry. He did his Master of Business Administration and started marketing with "Johnnie Walker" in 1994.
A

ground-breaking experience, because it was here that he got to know Scotch and the art of blending. This hobby turned into a job. After moving from New York to London, Glaser founded the company "Compass Box", which is represented by Prineus GmbH at the BOTTLE MARKET. Glaser discussed legends about Scottish whiskey, the nature of blending and his aversion to the term "master blender" with BOTTLE magazine.
BOTTLE: You call yourself a "whiskey maker". That sounds like craft, not art. Is that on purpose?
JOHN GLASER:
The term is a word we created. It is supposed to express everything that goes into filling a whiskey in bottles. All the choices that have to be made for it. The word is inspired by the English "winemaker". A winemaker doesn't just ferment grapes, he plants them, he harvests them, he blends them ... Like a winemaker, a whiskey maker can be compared to the conductor of an orchestra who brings together all the voices. And so the way to approach whiskey-making really is an artform.
What do you not want to be called?
People write and say that about me all the time, that I am a "master blender". I don't like the expression though. This is a marketing term that is not based on any formal standards.
Compass Box specialises in blends - where does your love for blending come from?
It is more correct to say that we are specialists in scotch whiskey and we produce it by blending. For us, blending is a platform for being creative. This then creates something completely independent.
What makes a good blend for you?
To do this, it has to be balanced and compelling. That said, it's not just about the quality of the whiskey. He must cast a spell over the drinker, call him back to the glass again and again. Blends did not have a good image for a long time. And to this day, many consider them to be of inferior quality whiskeys. The negative reputation comes from bad blending craft, blends are not bad per se. The only bad thing is boring whiskeys that are not captivating.
Can you give a bad whiskey a great taste through skilful blending?
In a nutshell: no. Good blends are made from good whiskeys.
What do you say to those who despise blend?
That almost every Scottish whiskey is actually a blend - with the exception of Single Cask, which is made of comes from a single barrel. In any case, the expression single malt simply means that the whiskey was mixed from barrels of a single distillery. This is so that a certain single malt always tastes similar. Background: The barrels in which whiskey is stored and which significantly shape its taste are all different - depending on the wood, frequency of use and so on. Glenmorangie, for example, is an example of masterful blending of different barrels.
What is the beginning of a blend process? Is it an idea, something like: "This, that and that should harmonize well"? Or is there a brand at the beginning that you think is good but can be refined?
There is no one, only way. Sometimes it starts with a single barrel where we ask ourselves: what could we add to make the flavour a little more interesting? Sometimes we also start from a situation: what, for example, does a whiskey have to be like for a summer afternoon?
Where is the main market for offcuts?
There are already areas in the world where blends are not stigmatized. Brazil and Thailand, for example, Greece - Germany is also a good market, albeit a small one in relation to the size of the country. We think in different categories ourselves. We look for people who are genuinely interested in whiskey, whiskey enthusiasts who are open-minded and don't just go by brand names.
Have you learned everything you know and do from your masters at Johnnie Walker, or are there practices to which you have virtually the copyright yourself?
No copyright - but we do some things differently than others. For example, we blend ten-year-old single malts from three distilleries for one of our series. Then we pour the mixture into barrels made especially for us - with lids and bases made from heavily roasted French oak. The blend matures in this for another three years and gets its typical note.
How do you find the right components for a new whiskey? And how does the actual blending work? Do you stand in the laboratory and mix three parts of Brand A with six parts of B and try? And if the blend doesn't taste good, try the next one?
That is not wrong, but the term laboratory is. As we speak, I'm standing in our blending room. It's a quiet room with cupboards and shelves on the wall and a large wooden table in the middle with lots and lots of sample bottles on it - more of a designer studio than a workshop. Here we develop prototypes of 0.1 liters each. We taste it and discuss it, and if we don't like it, we continue. Sometimes we have to repeat this prototyping very often until we come to a result.
And how long does it take to develop a new recipe?
Usually we expect three to six months. But sometimes it takes years. For example, I've always wanted to make something heavily peated with Ardbeg - I love this Islay whiskey. But I never got one because the distillery didn't sell anything to us and the brand is hard to come by overall. Then it worked out after all, because a few years ago we were able to buy twelve barrels.
"Like a winemaker, a whiskey maker can be compared to the conductor of an orchestra , that brings all voices together. "
Can I learn to blend myself and if so, what do I have to do?
In principle, you can learn it, provided you have at least an average ability to recognize different aromas. And if you feel like it. You must have been drinking whiskey and tasting it for years beforehand in order to develop the intuition for what could work, what could become an exciting whiskey as opposed to an ordinary one. It's like wisdom in life: it grows over time.
You recently launched the first blend of whiskey and Calvados. Purists would say: Why is he going astray?
I love the combination - and it's compelling. The story behind it is this: Whenever my wife Amy made tarte tatin or apple pie in the past, I would drink a glass of Calvados with the cake. At some point I started mixing it with one of our whiskeys - and this blend finally came out.
Your latest project?
We have just launched a series that aims to dispel legends about Scottish whiskey: For example, that single malt is not blended - we have already talked about that. Another myth is that "regions" shaped the character of a whiskey. However, all decisions of the distiller are responsible for this - the barley, how peated it is (if at all), the yeast, the duration of fermentation, the speed of the distillation, the barrel. We show this with a blend of Speyside brandies. Whiskeys from famous distilleries are also not too precious to be mixed - the blend makes them even more noble, we want to prove that.